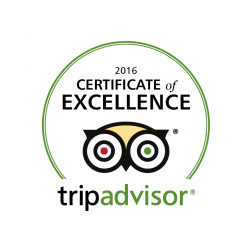 From the moment you walk through the front doors you are enveloped in a friendly atmosphere that makes dining both a pleasure and an experience, regardless of the time of day.
Whether you desire lunch or a romantic dinner, Aubergine is  the best choice to make.
Private functions, Business functions and group bookings,  including Christmas functions are always welcomed and are easily accommodated at Aubergine Takapuna which has seating capacity of up to 140, large enough for most business or family events.
The menus offer an international style of cuisine that mixes old Kiwi favorites with the flavors of Europe and the Mediterranean. The Desserts are a delectable delight, perfect to round off your meal, or drop in for coffee and dessert after a show at the Bruce Mason Centre, just a few minutes walk away. The wine list boasts a brilliant selection of New Zealand and imported wines to enjoy by the glass or by the bottle.
Aubergine's Management philosophy is Quality and Service in all areas.
We aim to provide food and drinks in a timely manner and if you are pressed for time, we can have your lunch on the table within 10 minutes and dinner within 20 minutes, ensuring you make it on time back to work, to your appointment or show.
Any good restaurant has a signature dish, and at Aubergine Takapuna the chef's signature dish is Duck La Orange - crispy duck breast served with roast golden kumera, sauteed vegetables and orange honey jus.
Also  popular is the aged Sirloin steak, which comes with roasted carrot,baby leek, whipped potato, parsnip and red wine jus.
The fish of the day is guaranteed fresh and it is Snapper or terakihi fish fillets almost all of the time. The fish is pan fried in chardonnay garlic butter and served with crushed potatoes and roasted tomato dressing and green beans.